Women in business have been one of the most courageous acts in contemporary times, as they know how to set their own rules and think differently from everyone else. They specialize in doing things differently, and of course, today's world respects creation.
What is more fascinating about strong women in business is that one woman's success is often celebrated unanimously among female entrepreneurs and all successful women in the business world. To be a strong woman takes a lot of courage as they would never live by someone else's rules and they constantly strive to uplift other women in their clan and make it a trusted and loyal team.
Women like Sheryl Sandberg, Michelle Obama and Oprah Winfrey are the ones who we look up to almost every day and think if we can become them. In order to keep you motivated and the mojo going, were are sharing some inspirational quotes that will make your day, and they are strong enough to last for a month at least.
So, here you go:
Quotes For a Strong Woman
"Life is tough my darling, but so are you" ~ Stephanie Bennett Henry (poet)
"You really have to look inside yourself and find your own inner strength, and say, 'I'm proud of what I am and who I am." ~ Mariah Carey (singer and songwriter)
"Be a strong woman so your daughter will have a role model and your son will know what to look for in a woman when he's a man." ~ (from the Boss Lady Motivational Notebook)
"No matter what kind of challenges or difficulties or painful situations you go through in your life, we all have something deep within us that we can reach down and find the inner strength to get through them." ~ Alana Stewart (actress and model)
"I was always looking outside myself for strength and confidence, but it comes from within. It is there all the time." ~ Anna Freud (Austrian-British psychoanalyst)
"Nothing can dim the light which shines from within." ~ Maya Angelou (poet)
"Go within every day and find the inner strength so that the world will not blow your candle out." ~ Katherine Dunham (dancer, choreographer)
"Life is not about waiting for the storms to pass. It's about learning how to dance in the rain." ~ Vivian Greene (writer)
"Fight for the things that you care about, but do it in a way that will lead others to join you." ~ Ruth Bader Ginsberg (Supreme Court Justice)
"I don't care what you think about me. I don't think about you at all." ~ Coco Chanel (iconic fashion designer)
"Don't be afraid. Be focused. Be determined. Be hopeful. Be empowered." ~ Michelle Obama (former First Lady)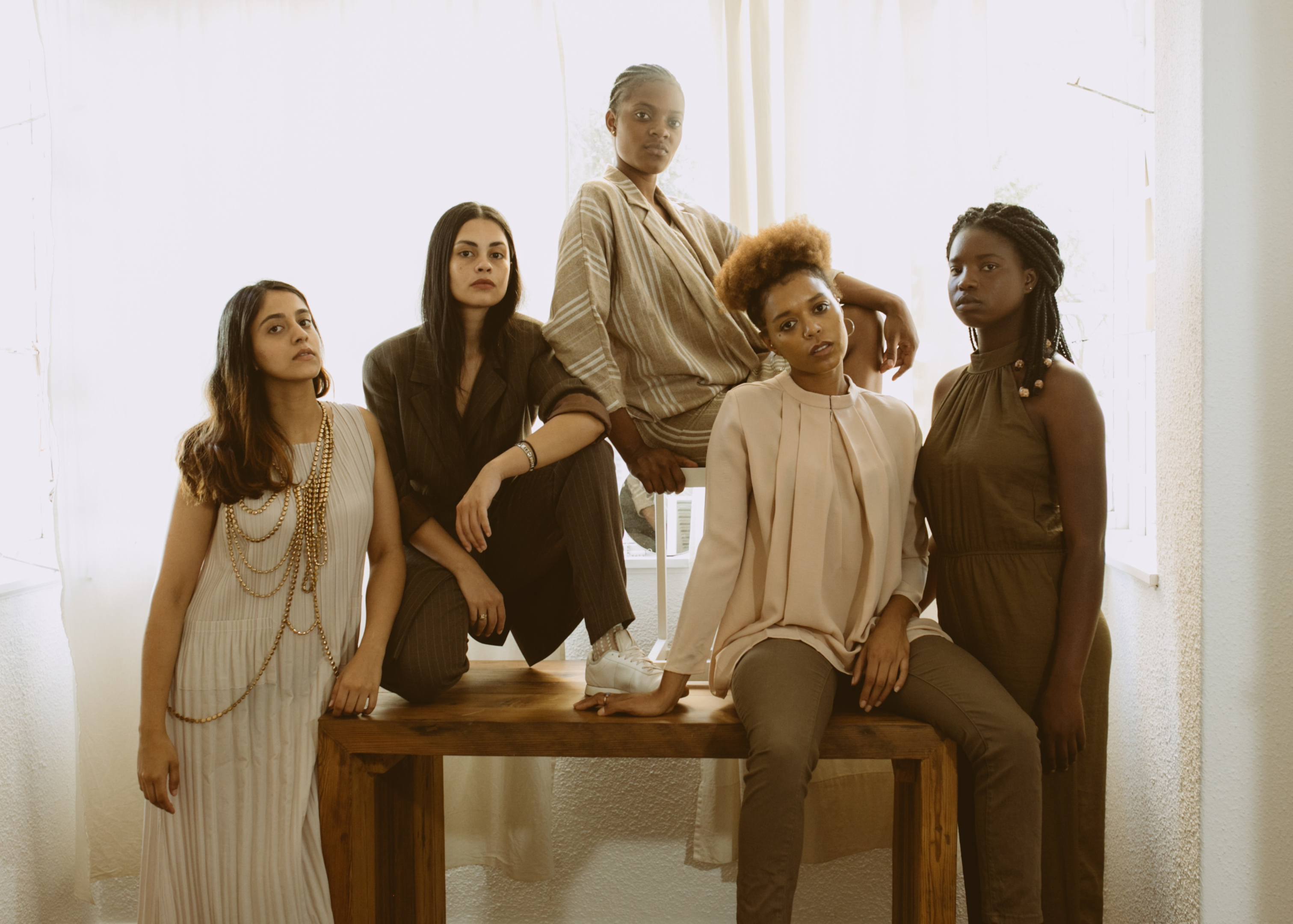 Sure, we have heard of several overnight success stories of women-owned businesses, but a woman's career path is hardly easy. Of course, each person defines success in his or her own ways and everyone has the right to lead their own life. But oftentimes, most of us have our lows and we feel like we need some inspiring quotes to sail through and gain strength.
So, if you have been in any of those situations, here are the quotes exclusively designed for you to feel strong, motivated and an independent woman who relies on her own strengths and has sharp business acumen.
Fearless Quotes
"When I dare to be powerful, to use my strength in the service of my vision, then it becomes less and less important whether I am afraid." ~ Audre Lorde (poet and feminist)
"You gain strength, courage and confidence by every experience in which you really stop to look fear in the face. You are able to say to yourself, 'I lived through this horror. I can take the next thing that comes along.' You must do the thing you think you cannot do." ~ Eleanor Roosevelt (diplomat and activist)
"Courage doesn't always roar. Sometimes courage is the quiet voice at the end of the day saying, 'I will try again tomorrow'." ~ Mary Anne Radmacher (author)
"Next time, ask: what's the worst that will happen? Then push yourself a little further than you dare." ~ Audre Lorde (writer and activist)
"A lot of people would say 'sexy' is about the body. But to me, 'sexy' is a woman with confidence. I admire women who have very little fear." ~ Allegra Versace (Italian heiress and socialite)
"I've learned that fear limits you and your vision. It serves as blinders to what may be just a few steps down the road for you. The journey is valuable, but believing in your talents, your abilities, and your self-worth can empower you to walk down an even brighter path. Transforming fear into freedom – how great is that?" ~ Soledad O'Brien (broadcaster)
"Don't let fear or insecurity stop you from trying new things. Believe in yourself. Do what you love. And most importantly, be kind to others, even if you don't like them." ~ Stacy London (stylist)
For sure, there can be several discouraging events that push a person to often question his or her own capabilities, but no matter what you must remember that you all are powerful women and things may be remarkably difficult for you now, but you will still sail through. It is just like taking business ownership which is a very important tool in order to be a successful entrepreneur.
Here are some other motivational quotes to lift your spirits up.
"Whatever it is that you think you want to do, and whatever it is that you think stands between you and that, stop making excuses. You can do anything." ~ Katia Beauchamp (co-founder of Birchbox)
"The most courageous act is still to think for yourself. Aloud." ~ Coco Chanel (fashion designer)
"Entrepreneurship is the last refuge of the troublemaking individual." ~ Natalie Clifford Barney (playwright and poet)
"Making the decision to not follow a system, or someone else's rules has allowed me to really dig into what my own strengths and gifts are without spending time feeling jaded or wasteful." ~ Ishita Gupta (founder of Fearless Magazine)
"There is no royal flower-strewn path to success. And if there is, I have not found it, for if I have accomplished anything in life it is because I have been willing to work hard." ~ Madam C.J. Walker (USA's first female millionaire entrepreneur)
"We should all feel confident in our intelligence. By the way, intelligence to me isn't just being book-smart or having a college degree; it's trusting your gut instincts, being intuitive, thinking outside the box, and sometimes just realizing that things need to change and being smart enough to change it." ~ Tabatha Coffey (Australian hairstylist)
"I might not be very smart, but I surround myself with smart people." ~ Barbara Mandrell (country singer)
"We need to accept that we won't always make the right decisions, that we'll screw up royally sometimes – understanding that failure is not the opposite of success, it's part of success." ~ Arianna Huffington (founder of Huffington Post)
Most women encourage each other and help in uplifting their folks. Women must be encouraged no matter what and this form of encouragement can and should come from both genders.
Frequently Asked Questions (FAQs)
1. I am often not too confident under my skin, is that a problem?
Well, it is of course a good thing that you recognize your problems, now all you need to do is just work towards bettering yourself than yesterday, your only competition is with who you were yesterday.
2. Why is it essential to work hard?
Think about it as more of a responsibility, as the more you work hard, the more women would be inspired and we will have equality in the community, with people having to fight for gender disparities lesser.
3. How can I get better at my job?
Of course, that depends on which industry you are working for, but the key idea to excel anywhere is to upskill yourself with the latest trends in your industry.